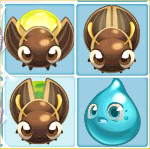 Fireflies are nasty bugs that need 2 matches to open their wings. One match more and they will close again. When all flies have opened their wings they will all fly away and score at the same time. It's not possible to score a single firefly.
Fireflies appear first in level 491, the first level of the 34th episode, Beastie Bayou.
They have also arrived in the Let it Snow event on 2015 Christmas Farm Heroes Saga game on mobile, beginning on level 13.
Walkthrough
Edit
Are you more of a visual learner? this video will tell you how to collect fireflies in Farm Heroes Saga.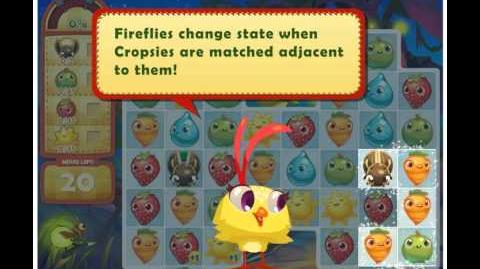 Ad blocker interference detected!
Wikia is a free-to-use site that makes money from advertising. We have a modified experience for viewers using ad blockers

Wikia is not accessible if you've made further modifications. Remove the custom ad blocker rule(s) and the page will load as expected.