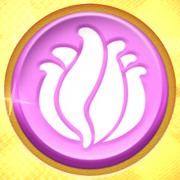 Super Fruit is one of the boosters in Farm Heroes Saga.
This powerful booster was introduced into the game July 9th, 2013, the day that the episode, Sunshine Savannah, was released.
When activated with a switch a bonus of 2 will be added to all adjacent Cropsies and then they will be harvested.
There are certain stages where this booster is an automatic addition to the stage, regardless of whether the player buys them before starting it, and re-appears whenever the player uses it during the game.
Ad blocker interference detected!
Wikia is a free-to-use site that makes money from advertising. We have a modified experience for viewers using ad blockers

Wikia is not accessible if you've made further modifications. Remove the custom ad blocker rule(s) and the page will load as expected.